Ag Chem Constraints and Concerns
---
Plan Ahead.
As we move towards the 2023 planting season, we are still overshadowed with supply and availability concerns for a few of our key crop input products. I will say that the concern is not as high as it was one year ago, but we must be alert to any outside factors that can affect production and transportation. That means that not only active ingredients, but inert ingredients, labels, plastics, and other components might have an impact on whether the products are able to make it to your farm.

A few products that are a shaping up to have less of a supply problem are your glyphosates, 2,4-Ds and metribuzin. Products that are still on the tight side for supply are glufosinate, atrazine, and clethodim. Also due to higher demand, soil insecticides and a few grass herbicide premixes have challenges as well.

That being said, our action plan is no different than one year ago. We have been actively securing product based on last year sales and working closely with vendors and manufacturing companies to make sure we get what we believe we will need. Similar to last year, we have to continue to plan, plan and plan. Planning ahead is the best action you can take to keep your farming operation at the top of its game.

Please take the time to work with your Premier Agronomist and review your herbicide program for products, rates and timing as well as any other crop input needs. With all of us working together we can once again have a successful crop year with high yields and returns. Please contact your local Premier agronomist to get the planning and profits for 2023 in motion.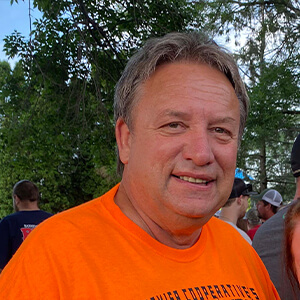 Ken Jahnke
Agronomy Sales Manager
Read More News
For many years premier has offered scholarships to graduating high school seniors that are planning to attend an Ag Short Course or any other 2+ year accredited degree program after high school.
In order to qualify, students must:
Be a graduating high school senior in the class of 2023.
Be the child of an active member of Premier Cooperative. Active members must have done over $1,500 of patronage business with Premier during fiscal year 2022.
Student had to submit an essay on the role and importance of cooperatives in rural America.
Digital Dermatitis, commonly referred to as hairy heel warts, poses many threats to a dairy herd in terms of health, productivity, and longevity. Hairy heel wart typically presents on the back of the heel and can look red and raw initially. The area may have raised, hair – like projections and can extend to the front of the foot. Factors such as stress leading to decreased immunity, poor micronutrient intake, wet and muddy environment, exposure to infected animals, inadequate foot bath and hoof trimming can all lead to DD (digital dermatitis) infections. Unfortunately, this is an industry – wide battle. According to a recent study by the USDA, over 70 percent of dairies in the United States had reported cases of DD. In this article we will go through key factors to prevent and treat digital dermatitis.
Hopefully everyone has enjoyed the holiday season and the nice weather the week between Christmas and New Year's. It helped make up for the blizzard and cold before Christmas. Usually it seems like the markets lag around the holidays, but we've seen some recent highs and volatility over the past few weeks that has resulted in another round of selling before the new year.

The December 9th WASDE estimated United States corn ending stocks at 1.25 billion bushels with a stocks
/use ratio of 8.9% vs 9.2% this time last year. With exports lagging so far, traders generally expect the ending stocks figure to grow over time. Soybean ending stocks are projected at 220 million bushels, with a 5% stocks/use, compared to 6% at this time last year. Price will be dictated in the coming months by how South America's crop finishes out, as their new crop will hit the market in Feb/March 2023.

If you haven't already, get those bins cored, and start looking at targets for your stored grain and the upcoming 2023 crop. If you have any marketing questions please feel free to give me a call at 608.634.3184.