Field Notes - Fall 2022
---
Harvest 2022 Notes
As we finish out the year, most of you have finished up a successful harvest with many hours spent in the combine or the grain cart. During that time in the combine, I'm sure you had a chance to think about how your crop progressed from seed to harvest.

You may have asked yourself questions regarding stands, emergence, early season weed control, insect impact, nutrient deficiencies, and nitrogen loss. Then, during harvest you may have taken notice of things such as rootworm damage, stalk quality, weeds and disease pressure as harvest approached. The big question is whether or not any of these factors affected your yield, and if so, how do you improve your crop management next year? The answer to that question is simple. Work with your Premier Cooperative Agronomist. Our team of experienced agronomists have the knowledge and resources to help you succeed. Please give your local agronomist a call and we will work hard to help you achieve a successful and profitable 2023.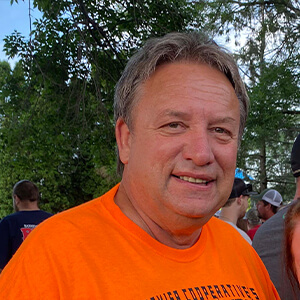 Ken Jahnke
Agronomy Sales Manager
Read More News
For many years premier has offered scholarships to graduating high school seniors that are planning to attend an Ag Short Course or any other 2+ year accredited degree program after high school.
In order to qualify, students must:
Be a graduating high school senior in the class of 2023.
Be the child of an active member of Premier Cooperative. Active members must have done over $1,500 of patronage business with Premier during fiscal year 2022.
Student had to submit an essay on the role and importance of cooperatives in rural America.
As we move towards the 2023 planting season, we are still overshadowed with supply and availability concerns for a few of our key crop input products. I will say that the concern is not as high as it was one year ago, but we must be alert to any outside factors that can affect production and transportation. That means that not only active ingredients, but inert ingredients, labels, plastics, and other components might have an impact on whether the products are able to make it to your farm.


Digital Dermatitis, commonly referred to as hairy heel warts, poses many threats to a dairy herd in terms of health, productivity, and longevity. Hairy heel wart typically presents on the back of the heel and can look red and raw initially. The area may have raised, hair – like projections and can extend to the front of the foot. Factors such as stress leading to decreased immunity, poor micronutrient intake, wet and muddy environment, exposure to infected animals, inadequate foot bath and hoof trimming can all lead to DD (digital dermatitis) infections. Unfortunately, this is an industry – wide battle. According to a recent study by the USDA, over 70 percent of dairies in the United States had reported cases of DD. In this article we will go through key factors to prevent and treat digital dermatitis.