Biological Inputs - A Look at the Opportunity
---
Biology, Biologicals, & Carbon
It seems like each winter season has a theme. When those of us in agriculture take a break from the busy tasks that occupy our growing season, our thoughts go to planning, evaluating, and trying to determine what is next. When we do this collectively as a group, there is always a theme that floats to the top as the preeminent concern of this moment. In the past the topics that often come to mind are machinery, fertilizer, technology, traits, seeds, and ethanol. This Winter, my topic of most concern is unquestionably about biology, biologicals, and carbon.

Right now, we are living in an absolute deluge of information about soil health, soil biology, and the carbon cycle. It is a hot topic in every magazine, farm paper, and at every conference we attend. The message is that with technology we should be able to control it , modify it, change it, and use it to suit our purposes. Our purpose, of course being to improve crop production. And more importantly, to profit from it.

Today, we have companies capable of testing our soil for its biological components, diseases, and fungi. We have platforms designed to test and record soil health indicators to help guide management decisions, as well as prove carbon sequestration that can later be marketed to others. There are companies offering new high performance inoculants for traditionally inoculated crops such as soybeans and alfalfa, as well as brand new organisms we can place on the seeds of cereal crops that we traditionally haven't included. Now there are multiple ways to place bacteria in a furrow or on a plant to create more available nitrogen for crops that demand it, as well as multiple ways of introducing additional microorganisms into the soil system that improve nutrient availability and assist plant uptake. We also can control certain pathogens by using pathogens against them. There seems to be biological solutions to every problem that we currently have in agriculture.

The information space is crowded with people and companies that want to help us. Depending on where you receive your information, it seems like many have this all figured out and it is just a matter of picking a product or service to run with. Picking one expert source however, is not so simple. The risk is that we are moving so fast and into territory that is so new, that we become overwhelmed by the sheer number of choices that we are presented with.

Herein lies the problem: we now have hundreds of potential solutions to problems that we may or may not even have. These products work in unique ways, on totally different crops, and often times have very specific use requirements. Many of the products available to the market come with years of research and sound science behind them. Conversely, there are likely an equal number of them that do not have the same merit.

Which brings me to my main point: evaluate. One of the main tenets of a good agronomist is that they should be unendingly curious and focused on breaking down the complex problems of farming into smaller management decisions. Evaluating biological inputs requires exactly that. My first suggestion is to work with an agronomist you trust to help you evaluate these things. Secondly, try to use some sort of decision framework when comparing potential solutions. It will help anyone make a more objective and less emotional decision. Make sure any potential product or service can "check every box." If anything under consideration cannot give you enough information to make an informed decision, it may be something you need to think twice about using. "Just use it, it works" doesn't cut it anymore.

Finally, I am going to call for plots. The entire Premier agronomy team is dedicated to discovery and knowledge. We are invested in bringing the right products to market, with data to back those decisions up. We can assist with plot design and potential product ideas. We have the resources to help get plots in the ground and the tools to evaluate it the whole season, not just at harvest. The best thing we can do right now is begin planning. Take stock this winter. Decide if we want to work on biostimulation for yield or quality, biological nitrogen fixation, or disease control. The best time to plan for this is now… not after the weather breaks and we need to be in the field.

There is no value if we ignore or dismiss the entire space because it is new. There is also no one today with all the right answers. While there is merit to the solutions being brought forward, it will take testing, evaluation, and communication to dig through all the options until we find the ones that work. Through good work like this, we can start to make sense of a crowded marketplace and determine which pieces should move forward from here. Contact your local Premier agronomist today to get the conversation on biological inputs started.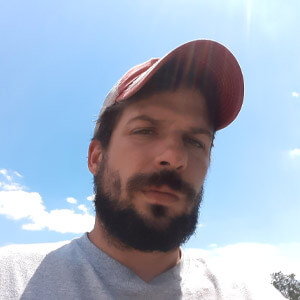 Dan West
Agronomist
Read More News
March is a great time to assess your alfalfa stand as the plant starts to break dormancy and green up. Here's


With spring just around the corner, your cooperative is gearing up for another one of our seasonal rushes…spring planting season. Not only will we see our total employee count peak for the year, but nearly every asset in the company will be in use. While many businesses have equipment and buildings that are in use all year long, our grain and agronomy divisions have millions of dollars invested in some assets that only get used for a few months out of the year. It is critical that these assets are fully operational and ready to go when the season starts. Our agronomy operations team has spent the winter months going through all the equipment to make sure it's in good working order, unwrapping and greasing up the new sprayers, trucks and other equipment we've purchased this year, updating technology and precision tools on existing equipment, and conducting hours of training on its use and safety.

In addition, the crop advisors and admin staff have been putting the finishing touches on crop plans and seed orders, wrapping up input financing and nutrient management plans, hiring and training new staff including college interns to help scout fields, and maybe taking a little time away to get rested for what is sure to be long days and short nights ahead. If you're still looking to finalize plans for this planting season, please don't hesitate to reach out to one of our highly trained crop advisors.

Gearing up for spring is not only about the equipment, but also the additional staff needed to provide the products and services our members rely on to help feed the world. Each year we try to fill about 100 full and part time positions at our eleven agronomy locations. These positions can last from six weeks up to eight months. Most seasonal positions involve delivering product to our members or directly to fields to keep our custom application machines running smoothly. If you or someone you know is interested in seasonal or year-round employment, please contact Shayla at our Mt Horeb office or stop by one of the agronomy locations. The hours can be flexible and available up to seven days a week. If agronomy work isn't for you, ask about openings at any of our other locations including retail associates, plant operations, truck drivers, administrative professionals and more. Premier is always looking to add quality people to our team.

Thank you for your continued support of Premier Cooperative and its staff. Have a great month and stay safe!
Cattle nutrient requirements can vary by season and stage of production. Now is a great time to evaluate your cattle mineral programs and map out a plan to maximize impact.

While minerals are a relatively small portion of the diet, they control many vital functions in cattle and impact everything from cattle reproduction to feed efficiency and overall herd health. That's why it's so important to make sure the mineral needs of your cattle are being met year-round.